Electrician Northern Beaches
Prevent electrical issues from cropping up with the help of our Northern Beaches Electrician.
As anyone who has ever had the lights go out knows, electrical problems can be a huge headache. No one likes being stuck in the dark, or having the water heater conk out, or smelling smoke and seeing sparks fly. Simply put, it's nice when everything works the way it's supposed to. Unfortunately, that's not always the case. That's where Electric Express, northern beaches locals, can step in and help you.
At Electric Express, we understand that homeowners living on the Northern Beaches need an electrician who not only helps prevent issues, but one who is also available at a moment's notice when things go wrong. That's why we're on-call 24 hours a day, 7 days a week.
Our neighbours in the Northern Beaches deserve to have their homes serviced by an electrician who cares about delivering prompt service and getting the job done right – that's Electric Express.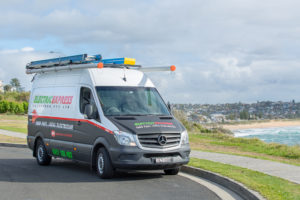 Avoid problems BEFORE they arise.
Houses get old, wiring becomes faulty, and problems with your electrical system happen from time to time – it's just a part of home ownership. But with a bit of maintenance, you can rest assured knowing you've prevented minor issues from becoming major emergencies.
Have you noticed any of the following problems?
• Flickering lights
• Tripping appliances
• Hot water inconsistency
• Non-functioning power points
• Or any other seemingly insignificant issues?
It might seem like a minor annoyance now, but issues such as these can be signs of major problems on the horizon. Whether that means having your lights, hot water, or power go out altogether, costly drains on your power bill, or even the threat of fire. Seemingly small electrical issues should be taken care of before they snowball.
At Electric Express, we understand the importance of finding the root of a problem quickly, then getting it fixed correctly. That's why we offer a 100% guarantee on all our service.
As a family owned business with more than 30 years of experience operating in the Sydney region, we know the importance of family and community. Over the course of those 30 years, we've solved just about every electrical issue and emergency you can imagine. From minor repairs to extensive electrical system overhauls, Electric Express is the number one choice for homeowners in the Northern Beaches who expect an electrician to be prompt, reliable, and efficient.
Call Electrical Express now  on 0411 188 492 to find out what we can do to solve your electrical issues.
Jan 22, 2020
Power Tripping when hot water turned on
Unbelievably good service on a Saturday! We had no hot water as the power was tripping every time we turned a hot water tap or shower on. We envisaged having to shower elsewhere and call a tradesman the following Monday. We flicked through electricians on the internet and rang several who could not come until next week (despite advertising they were 24/7). Then we came across Express Electric and Steve Hutchings. He arrived in 20 minutes, diagnosed the problem - an aged and irreparable Rheem instanteous gas hot water heater. He immediately rang a plumber associate of his (Lucas from Wild Water Plumbing) who arrived a few hours later and installed a brand new Rinnai instantaneous gas hot water system. Both Steve and Lucas are real (and likeable) gentlemen and went about their business with great efficiency and no fuss. They were like a breath of fresh air to deal with and I can't recommend them highly enough! Thanks Steve and Lucas.
Thanks Graham for the positive review! It was a pleasure working for you and we look forward to seeing you again in the future.
Jan 13, 2020
Very Impressed
Very impressed with Electric Express team. They were punctual, reliable and obviously very competent. Will definitely be using them next time we need an electrician. Thanks Steve.
Hi Jon, thank you for the positive feedback. Look forward to working for you in the future.
Nov 13, 2019
Highly recommended
Quick and polite response initially ...good communication leading up to job...excellent and highly professional work...nice people...and intelligent suggestions about outcomes...highly recommended !!!
Thanks for the great review Stephen! It has been a pleasure working for you.
Oct 10, 2019
Quick Response -Professional
Its a pleasure to get people that take pride not only in what they do but in the way they conduct themselves. Excellent professional work, solved a few tricky light replacements in existing ceilings with ease and ensured the existing poor quality work was brought up to standard.Upgraded a number of power points and installed dimmer switches. Quick response, clean and tidy and gone in no time.
Thank you very much Alan, it has been a pleasure working for you.
Oct 2, 2019
EXCELLENT & PROFESSIONAL
wow, never knew how long I had been working in the dark until Max came and installed new kitchen, bathroom and laundry light plus one for the lounge room..awesome, so friendly and helpful and having him back to finish off more lighting,Highly recommended....
Thank you Gael! We look forward to working with you again soon.
Fast, Local Electricians on the Northern Beaches of Sydney. Call us today on 0411 188 492.
For tips on saving energy and to learn more about Steve – take a look at Steve's

Blog

.