Electric express Solutions Team
Steve Hutchings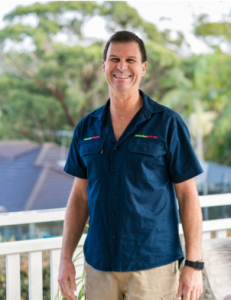 Owner, Director & Electrical Contractor
Steve is the proud father of Max, Konrad, Caitlin and Lilli, and husband to Julie. He has been in the electrical industry for over 30 years, starting out as an apprentice in his hometown in New Zealand before making his way to Sydney where he began to build his electrical business!
When Steve isn't working, he loves to go Scuba Diving and Mountain Biking with his two sons: Max and Konrad, going to Gym Classes, tending his veggie patch, and most importantly taking the Caravan for trips around NSW.
Max Hutchings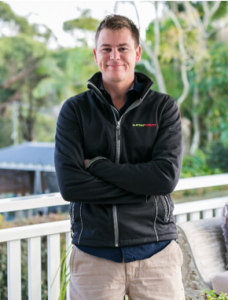 Electrical Contractor
Max is the eldest son of Steve and Julie and has been working for the family business since the beginning of his apprenticeship in 2009. Max is the team's biggest work enthusiast, always go go go!
On the odd occasion Max takes time away from work he is either straight to the beach for a surf, rock-climbing with friends or out mountain biking with Steve.
Konrad Hutchings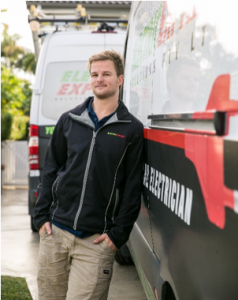 Electrical Contractor
Konrad is Steve and Julie's second son and much like Max has been in the family business since starting out as an electrical apprentice back in 2014.
Konrad is the animal lover in our team so be warned he will make a beeline for your pets to get to know them! He also loves Scuba Diving with Max and Steve, taking his Motorbike out for a joyride and will soon be the proud owner of a kitten!
Zac Wilson

Electrical Apprentice
Zac, partner to Lilli and close friend of Cael came to work with Electric Express in 2018 as a second-year apprentice.  By 2021 he'll be finished his apprenticeship becoming a qualified electrical contractor!
Zac is a lover of the beach, going fishing, the NRL and spending time with his friends.
Cael Ryan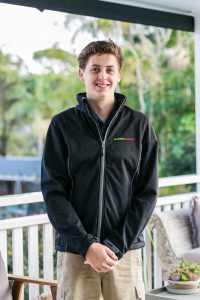 Electrical Apprentice
Cael is a close friend of both Zac and Lilli and began his apprenticeship with Electric Express in 2017. Like Zac he will be a fully qualified electrician in the coming year.
When Cael isn't busy helping out at work, you'll find him hanging out with friends, relaxing and watching the NRL.
Julie Hutchings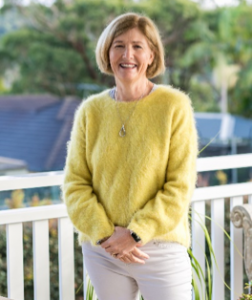 Office Manager
Julie, Wife to Steve and Mother to Max, Konrad, Caitlin, and Lilli has been working in the office with Electric Express Solutions from the very beginning. As the Office Manager, Julie is our Go-To lady!
When she isn't in the office, Julie loves going on walks and to the gym with Steve, gardening, 'Book Club' with friends, the all-important caravan trips, and spending time with her family.
Lilli Hutchings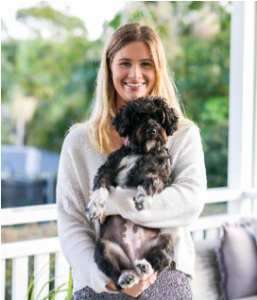 Office Assistant
Lilli is daughter to Steve and Julie and Partner to Zac. Having been with the business for over four years she is building up her role in the business whilst studying online in Bookkeeping and Accounting.
In her downtime Lilli enjoys going to the beach, gym classes, walks with Abi the family dog and spending time with her family, Zac, and friends.
Alisha Curry
Office Assistant
Alisha recently joined the Team at Electric Express to assist Julie and Lilli in the office. Having been friends of the family for over 15 years she fits right into the dynamic here at EES.
Alisha is the proud owner to two baby guinea pigs, when she isn't with them, you'll find her relaxing with friends, competitive cheerleading or when weather permits, skiing on the slopes!

FAST TWO HOUR RESPONSE , FAMILY OWNED AND OPERATED

OUR TEAM WILL HAVE YOU BACK UP AND RUNNING WITH MINIMAL DOWNTIME AND STRESS.
"Let my fingers do the walking and found Steve's company. Tripped the power with a toaster just moved into new house (toaster now binned). It was Sunday of course but Steve happy to help and talked me through switch board whilst jumping into his vehicle to assist where others would not!! Thanks Steve would use your company anytime I needed"
