Need an Emergency Electrician?
Sparks flying? Left in the dark? Worried that a shock may come your way?

Don't panic—just call our 24 hour emergency electrician team at Electric Express Solutions.
24 Hour Electrician
At Electric Express, we hold the safety and well being of you and your family in the highest regard. As a family-run business we understand that family is everything in a time of crisis. We're on call 7 days a week, 24 hours a day, so call Electric Express now to handle your electrical emergency.
Emergencies come in all shapes and sizes and our 24hr emergency electrician team is ready to handle whatever you throw their way.
Blown hot fuses
Electrical burning smell
Isolated power outage
Smoke alarm sounding?
No hot water
Safety switch tripping
And many more
With over 20 years in the business, we have experience with a wide array of problems and know how to deliver guaranteed work and how to do it fast. Call now and we will provide you with educated advice free of charge to help you evaluate the level of crisis you may be in.
We do not take your family's safety lightly and are ready to do whatever it takes to ensure that your electrical emergencies are handled professionally and quickly. If you have an electrical emergency, call our emergency electrician team now. We're on-call, Sydney-local, and ready to help.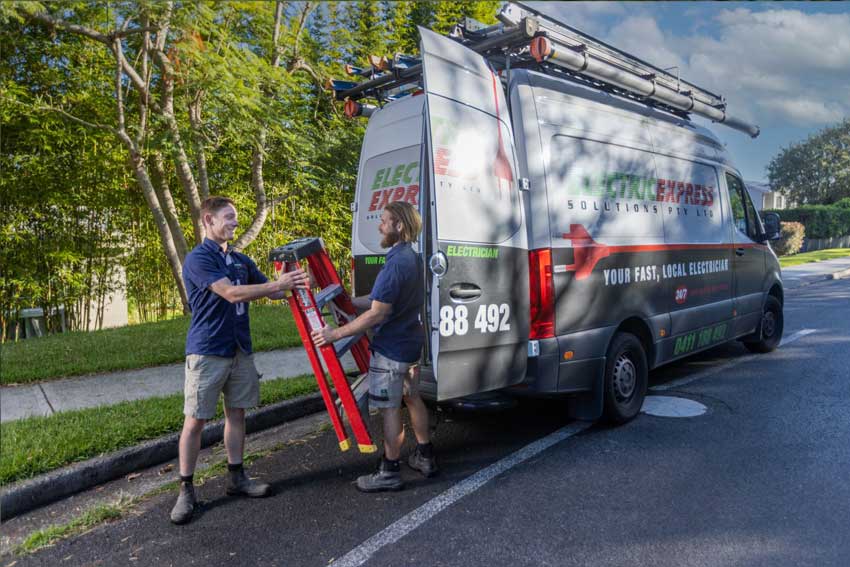 Local, Licensed Emergency Electricians
Why is it so important to choose an emergency electrician who is local to Sydney and has spent decades working in peoples homes around your area? There are a number of reasons.
First off, when you have an electrical emergency, time may be of the essence. Whether it means ensuring that you and your family don't have to worry about shock or electrocution, or it simply means getting the lights turned back on and the hot water running again, you don't want to hire an emergency electrician who doesn't know their way around the city, and who will waste valuable time looking for the right address.
Second, there are a wide variety of local and regional laws and regulations that may be applicable to your electrical needs, and you need someone who knows them inside and out, and who you can trust to perform work that is up to code and safe.
Call the Emergency Electricians at Electric Express Solutions
Finally, when you hire the services of a local emergency electrician, you know that you're getting the level of care and attention to detail that comes from a sense of community. We love our city and our neighbours, and we're committed to providing outstanding service to all.
Simply put, the team at Electric Express is all about quality and dependability, and when it comes to your electrical emergency and keeping your family safe and happy, can you expect anything less?
When you have an electrical emergency, don't hesitate. Call us on 0411188492 anytime to get your problem solved fast. We're available 24/7, and always happy to lend a helping hand to our Sydney neighbours.

WE CAN BE AT YOUR HOME WITHIN 2 HOURS OF YOUR CALL.
ALL WORK CARRIED OUT CARRIES A LIFETIME GUARANTEE
OUR FAMILY TEAM ARE FULLY LICENSED AND QUALIFIED FOR ANY ELECTRICAL WORK.

24 HOURS A DAY, 7 DAYS A WEEK
EMERGENCY ELECTRICIAN.