Light installation
When it comes to light installation in sydney, we've got you covered.
Your home lighting not only can change a mood, it can change the weight of your back pocket too. Having faulty or inefficient lights repaired is critical to saving a little extra cash. If you want a brighter home, an illuminated yard, and a heavier wallet, let Electric Express take care of your light installation and removal needs.
Don't let that annoying busted light go ignored any longer. Our Sydney-based electricians will set your mind at ease with a friendly and fast repair as well as cash saving advice for future lighting projects.
Need some artistic input regarding your lighting? Check out our friends at Bright Green who will find the stylish light accessory just for you.
What lighting installation would be suit your home?
Whether you want the perfect light to set the mood, or you just need something effective and affordable, we can install a variety of lighting options for any room in your home:
Dimmers
Recessed Down lights
Security lighting
Outdoor & Garden lighting
Ceiling fans
LED lighting And many more
For More Information on Outdoor & Garden Lighting see our page here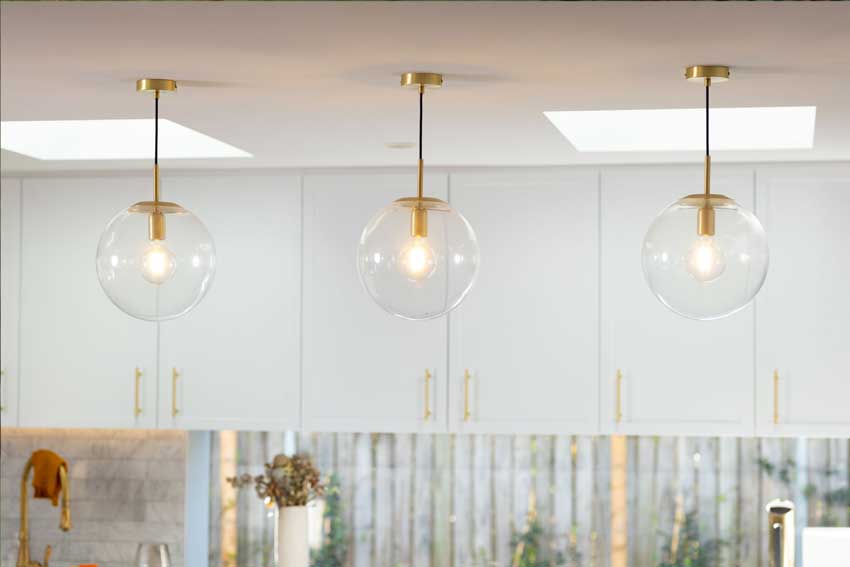 Reduce your global footprint and save money with certified energy efficient bulbs
Want to reduce your electric bill while helping to protect the environment? Check out our LED saving calculator to find out exactly how much you stand to gain by having Electric Express replace those outdated, wasteful fixtures. Call the team at EE today for helpful advice on light installation and for more information about how you can have a more energy efficient home.
Who are Electric Express Solutions?
Steve and his family are your local residential electrician team. From Steve with 30+ years experience to Max, a fully qualified electrician carefully trained by Steve himself. Konrad is the newest addition to this all family team, along with Julie who takes care of the office and admin duties.
Light installation team – licensed electricians
Electric Express Solutions Pty Ltd is run by Steve Hutchings, a 30+ year veteran of the electrical repairs and installation business. Steve is backed up in the field by his sons, Max and Konrad, and administratively by his wife, Julie. Our team truly puts the "family" in family operated!
At Electric Express, we provide just about every type of electrical service you can imagine, from minor electrical repairs, to full house rewiring and major installations. Bottom line-if it involves wiring and electricity, we can fix it.
So, when it comes to giving handy advice around the home for correct and best practice light installation–Steve's your man. The difference can be quite noticeable when a lighting fixture is correctly installed to your property.
What guarantees do we offer?
Most lighting manufacturers will offer a warranty on the majority of their products. We'll ensure that the product is installed to the highest possible standard, and we offer a warranty on all labour and workmanship of lighting installation and repair work carried out.

FAST TWO HOUR RESPONSE
LOCALLY OWNED, FAMILY OPERATED
1300 301 077, 0411 188 492

HELP THE ENVIRONMENT
WHILST SAVING SOME MONEY, IT'S A WIN WIN!
"Wow never knew how long I had been working in the dark until Max came and
installed new kitchen, bathroom and laundry light plus one for the lounge room.
Awesome, so friendly, and helpful and having him back to finish off more lighting,
Highly recommended….
