Home Electrical Safety Switch
Have a lot of power running through your home? Don't run the risk of having a devastating accident occur when there are safety measures that our team at Electric Express can put in place.
Home Electrical Safety Switches like most things, need maintenance and repair from time to time. Being proactive in this area will save you time, stress and inconvenience. For a no obligation chat about your safety switch call Steve on 0411 188 492.
What is a Home Electrical Safety Switch?
A safety switch is the perfect solution for quickly regulating the power in your home, and it will keep you and those you care about out of harm's when it rears its head.
If you require a switch installed for compliance or just for peace of mind, they offer an array of benefits:
• Able to turn off power in case of an emergency
• Allow you to have total control at the flip of a switch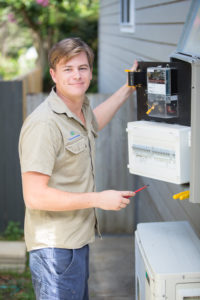 Your family's safety is our top priority at Electric Express, and we know that maintaining a safe home can be an overwhelming task. Don't let the stress take over and let small safety issues fall by the wayside. We are here to offer our safety expertise and put in place simple devices that will keep the power running in your home in your control.
FAST TWO HOUR RESPONSE
LOCALLY OWNED, FAMILY OPERATED
1300 301 077, 0411 188 492
Are you looking for further information on home electrical safety.
Check out Steve's Blog for more tips and information.