Electrician Inner west
If you live in Sydney's Inner West & need an Electrician in a hurry, then call Call Steve at Electric Express on 0411 188 492.
Whether in Newtown, Strathfield or Stanmore we will answer your questions and/or come to you any time of the day or night, any day of the year. We're a family owned business who've serviced residents and businesses of the Inner West for more than 30 years. Our standards are high, our responses are fast, and our rates are fair. If you've got electrical problems then you're already under enough stress. Have a good experience by calling Electric Express – we have the answers.
As every homeowner knows, a lot can go wrong with home electrical systems, and an emergency can be devastating. Do any of the following sound familiar?
• No hot water
• Flickering lights
• Safety switch tripping
• Power points not working
• Mysteriously high power bills
If you've experienced anything similar to these, then it's time to call Electric Express: your local Inner West electrician. When it comes to picking an electrician, it can be difficult to know where to look, but if you're reading this, your search is over.
If you need an Inner West electrician who is reliable, Electric Express is the number one choice. Our family run business prides itself on being prompt and reliable.
Call Steve on 0411 188 492  to discuss how we can resolve your electrical issues.
At Electric Express, we know that electrical issues and emergencies can pop up unexpectedly at any moment, and that Inner West homeowners could potentially require the services of an electrician at any hour, day or night. That's why we're on-call 24 hours a day, 7 days a week.
What's more, we know your neighborhood. You don't want to be waiting around for an electrician who doesn't know how to navigate Inner West when problems like the following arise:
• Sparking Wires
• Blown  fuses
• Isolated power outage
• Electrical burning scent
• Safety switch won't stop tripping
• Smoke detector won't stop sounding
• Or any of the other many issues that can pop up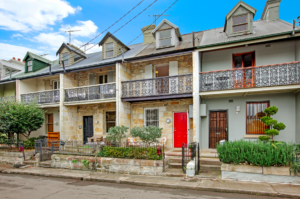 At Electric Express, we understand that your family's comfort and safety outweigh all other priorities. That's why we're dedicated to solving all of your electrical emergencies promptly and reliably, so that you can get on with your life knowing that the lights will stay on, the water will be hot, and your home is safe and secure.
Is everything fine with your electrical system? Great! But maybe you could use the help of your local Inner West electrician in some other capacity:
• Appliance installation
• Garden and outdoor lighting
• Light fixture or ceiling fan installation
• Security system installation
• Or anything else relating to electricity in your home
On one hand, we at Electric Express are available to keep your electrical system safe and functioning properly. On the other, we're also here to make improvements when things are going fine.
You don't need to wait to call us until something goes wrong. Maybe you just want to install something aesthetic or update an old appliance? Or maybe you just need an expert to take a look at your electrical system and makes sure everything is functioning properly? Whatever electrical project you have in mind, Electric Express is here to lend a helping hand, so Call Steve on 0411 188 492 to arrange a quote.
So call Electric Express today to receive the best inner west electrician service you'll find. We're on-call 24/7, and we're dedicated to providing the fast and reliable service that you need to solve your electrical issues and get on with life.

FAST, LOCAL ELECTRICIAN INNER WEST. CALL US TODAY ON 0452 585 942.

FOR TIPS ON SAVING ENERGY AND TO LEARN MORE ABOUT STEVE – TAKE A LOOK AT STEVE'S BLOG.