Electrician North shore
Worried about the lights going out?

Is your electric hot water system on the way out?

Need someone to take a look at that old wiring?
Whatever the issue, if you need an Electrician on the North Shore, your search is over.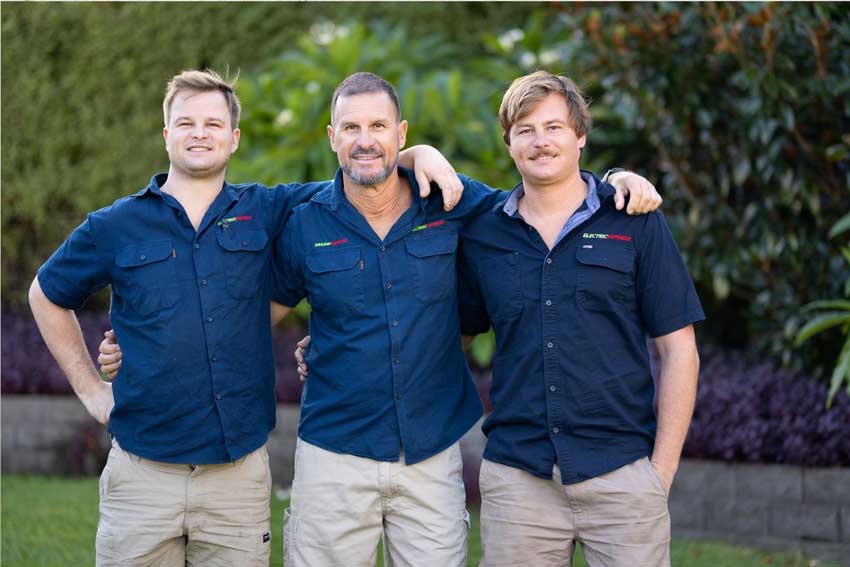 At Electric Express, we provide a comprehensive range of electrician services so that you and your neighbours on Sydney's North Shore can keep the lights on and the water hot. As a family owned and operated business based in Turramurra on Sydney's North Shore, we at Electric Express understand the importance of family safety, and the meaning of community. That's why we're on-call 24-hours a day, 7 days a week for all of your electrical needs.
If you live on the North Shore of Sydney and need an electrician or just a helping hand with a minor electrical issue, we're here to lend our prompt and efficient services. Let's face it – things don't always work the way they should. But that doesn't mean that your electrical issues should go un-repaired.
Have you experienced any of the following annoyances?
• Flickering lights
• Appliances tripping
• Hot water heater problems
• Non-functioning power points
• Or anything else electrical in nature?
Call Electric Express Solutions now to discuss how we can help you with your electrical issues.
Some electrical problems are just minor issues, others are emergencies. As a family owned and operated business, we understand the importance of keeping your family safe and comfortable.  If you live on the North Shore of Sydney, Electric Express is close by and on-call to take care of all your electrical needs. You don't have to wait for an electrician who is unfamiliar with Sydney's North Shore to find you when the following emergencies crop up:
Blown fuses
Sparking wires
Electrical burning scent
Isolated power outage
Smoke alarm won't stop sounding
No hot water
Safety switch won't stop tripping
Or any of the other many things that can go wrong. Contact Electric Express day or night for electrical services done right.
Houses age, and with them so do their electrical systems. The simple truth is that as your house gets older, its electrical system deteriorates, and you can either wait for a small problem to become a major issue, or you can head it off at the pass. At Electric Express, we believe that on-going maintenance is key to keeping your family safe, making your home more comfortable, and avoiding the headaches that come with catastrophic electrical failures. That's why we offer home electrical safety inspections, smoke alarm testing and installation, home cabling and re-wiring, and a comprehensive array of other home maintenance services. We can always solve your electrical problems after they've already reared their head, but why wait and let it get to that point when you can have your home electrical system checked out and repaired today? Bottom line – whatever services you need from an electrician on the North Shore of Sydney, Electric Express is here to lend a helping hand. Contact Steve today, North Shore Electrician, local family owned and run business.

FAST, LOCAL ELECTRICIANS ON THE NORTH SHORE OF SYDNEY. CALL US TODAY ON 0411 188 492.