Electrician Northern Beaches
Reliable Electricians In Northern Beaches
Electric Express are local electricians in Northern Beaches with over 15 years of experience. All our staff members are highly qualified and understand the local area well. Electric Express is also fully licenced and insured, so you can rest assured that you are dealing with professionals. Being a local and family-operated business, we strive to offer the highest quality service, with the ability to provide prompt responses 24/7 to resolve your electric crisis as soon as possible. Electric Express also understands that budget can be a factor when selecting an electric company. As such, we offer upfront pricing and a wide range of competitively priced services. Whether you have a significant project like a renovation or you're trying to resolve a minor problem like flickering lights, we are here to help.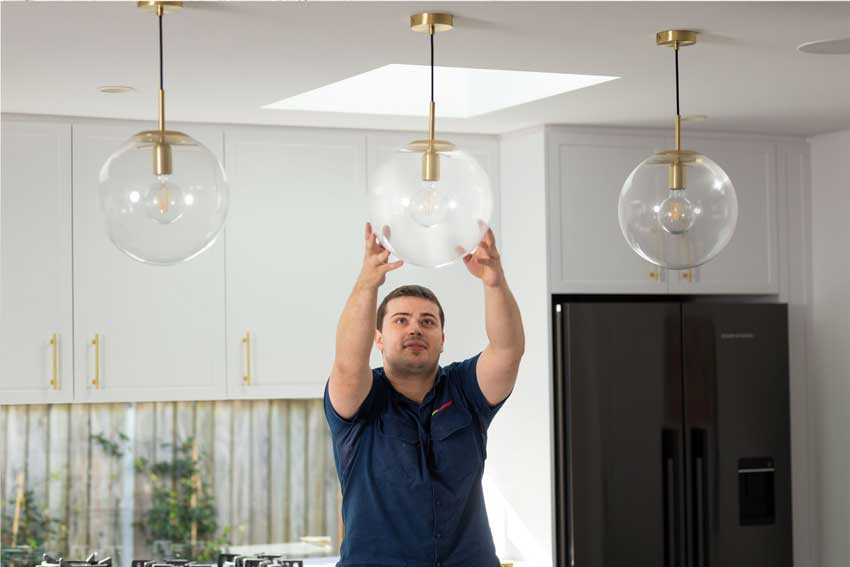 Electrician Services For The Northern Beaches
Trusted by several returning customers, our electricians in Northern Beaches are committed to providing our clients with quality workmanship. We offer several services such as electric maintenance, garden lighting installation, faulty power points, and others. When it comes to electric maintenance, it is one of the easiest ways to save on power bills and having peace of mind. Never wait for a small problem to become significant. Call our experts and let them conduct a review of your home's electrical system, preventing trouble before it starts.
We can also take care of your faulty and annoying power points. Non-operational or overloading your power points can be more dangerous than you expect. If you experience wiring shorts or problems with fuse boxes, contact us as soon as possible. We will take a thorough and detailed look over your household and fix any faulty power points. Our experts only want to see you benefit from our services and leave you and your family safe.
Electrician Northern Beaches; our Process
Our electricians in Northern Beaches cover all aspects of residential electrical issues. We are happy to resolve your problems at any time of the day or night. At Electric Express, we employ a straightforward process with all our clients to ensure we meet and go beyond your expectations. Our process begins with your initial call, where you give us details of your problems. We will organise the job and schedule a convenient time. However, if it is an emergency, we will check which of our electricians is closest to you and dispatch them to your address, and we will text you when we are on our way to let you know when to expect us. Our electricians will arrive at your home with a van full of quality supplies and work on your electrical issue. All our products are designed and manufactured for Australian conditions and standards.
Electrician Northern beaches
Prevent electrical issues from cropping up with the help of our Northern Beaches Electrician.
As anyone who has ever had the lights go out knows, electrical problems can be a huge headache. No one likes being stuck in the dark, or having the water heater conk out, or smelling smoke and seeing sparks fly. Simply put, it's nice when everything works the way it's supposed to. Unfortunately, that's not always the case. That's where Electric Express, northern beaches locals, can step in and help you.
At Electric Express, we understand that homeowners living on the Northern Beaches need an electrician who not only helps prevent issues, but one who is also available at a moment's notice when things go wrong. That's why we're on-call 24 hours a day, 7 days a week.
Our neighbours in the Northern Beaches deserve to have their homes serviced by an electrician who cares about delivering prompt service and getting the job done right – that's Electric Express.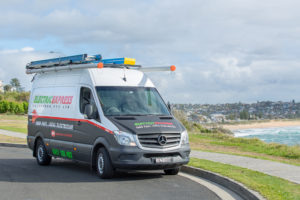 Avoid problems BEFORE they arise.
Houses get old, wiring becomes faulty, and problems with your electrical system happen from time to time – it's just a part of home ownership. But with a bit of maintenance, you can rest assured knowing you've prevented minor issues from becoming major emergencies.
Have you noticed any of the following problems?
• Flickering lights
• Tripping appliances
• Hot water inconsistency
• Non-functioning power points
• Or any other seemingly insignificant issues?
It might seem like a minor annoyance now, but issues such as these can be signs of major problems on the horizon. Whether that means having your lights, hot water, or power go out altogether, costly drains on your power bill, or even the threat of fire. Seemingly small electrical issues should be taken care of before they snowball.
At Electric Express, we understand the importance of finding the root of a problem quickly, then getting it fixed correctly. That's why we offer a 100% guarantee on all our service.
As a family owned business with more than 30 years of experience operating in the Sydney region, we know the importance of family and community. Over the course of those 30 years, we've solved just about every electrical issue and emergency you can imagine. From minor repairs to extensive electrical system overhauls, Electric Express is the number one choice for homeowners in the Northern Beaches who expect an electrician to be prompt, reliable, and efficient.
Call Electrical Express now  on 0411 188 492 to find out what we can do to solve your electrical issues.
Nov 27, 2023
Went Over & Above
Thank you so much for the fabulous job you did replacing the hard wire timer for the pool & upgrading the house power board. You went over & above, I am very pleased with the results.

Thank you Lyn, it was our pleasure.
Nov 13, 2023
Help when it's needed
We had an electrical issue late on a weekend and the team took the call and diagnosed the issue over the phone and made space in their schedule for the first appointment of the day on the Monday. Arrived on time and did a superb efficient job.
Thank you for the great feedback James. Happy we could help!
Mar 27, 2023
IMPRESSED WITH EXPRESS
Alex and friend came immediately to change the power point in under twenty minutes and had the job completed in no time at all. Friendly, professional and respectable. I am certain Electric Express value them being apart of the team. Thanks guys will be calling in the future with any electrical problem. Much appreciated.
Thank you for the kind words Jason, looking forward to working with you again in the future.
Mar 3, 2023
Great Family Business
I have been dealing with Electric Express Family Team for a few years. Each visit never disappoints with detailed discussions of the work carried out. This great family business deserves recommendations.

Thanks Christine, it's always a pleasure working with you.
Jan 10, 2023
Fast Response
Fast response to job and at a reasonable price compared to others I have used in the past. The jobs were done in a professional manner and I will certainly use again should the need for an electrician arrise again.
Thanks for this review, it's great getting the positive feedback.

FAST, LOCAL ELECTRICIANS ON THE NORTHERN BEACHES OF SYDNEY. CALL US TODAY ON 0411 188 492.