With the days getting shorter and the dark hours becoming longer, garden installations can help get you the most out of the days whilst also providing some security to your home.
What's a garden installation?
Lot's of people might have a different understanding of what a garden installation is. But when we talk about garden installations, we mean any outdoor feature that requires electrical power of any kind.
Where to start?
If you don't already have an outdoor area or garden landscape, it can be a bit of a challenge to start from scratch. So if this is you, it's a great idea to know the exact dimensions of the space you're working with. If you know how much room you've got to move, then this will be easier when you're looking around for ideas and once you're ready to go shopping.
If you already have a garden area that you're happy with but just want to spruce it up a little, you've got it a tad easier – you just need to go shopping!
Lights: paths, wall fixtures and decking
Lighting is usually the first and most popular choice people make when doing outdoor renovations. Why? Because you get pretty awesome effects at a relatively low cost. They are also very straight forward to install. Just take a look at some of these home photos: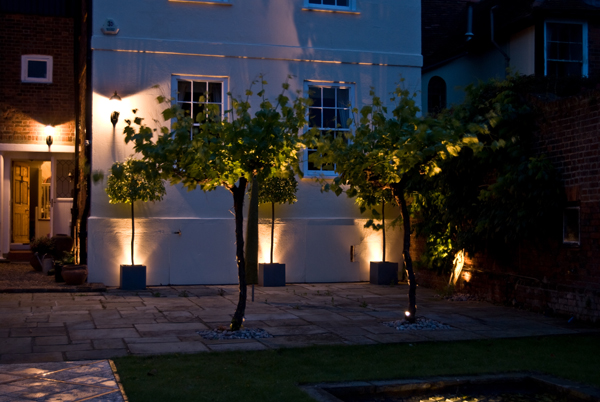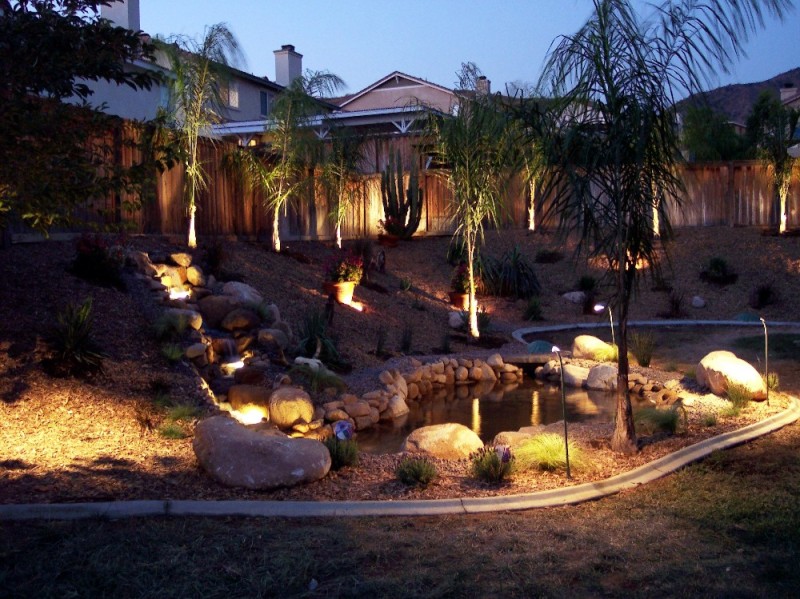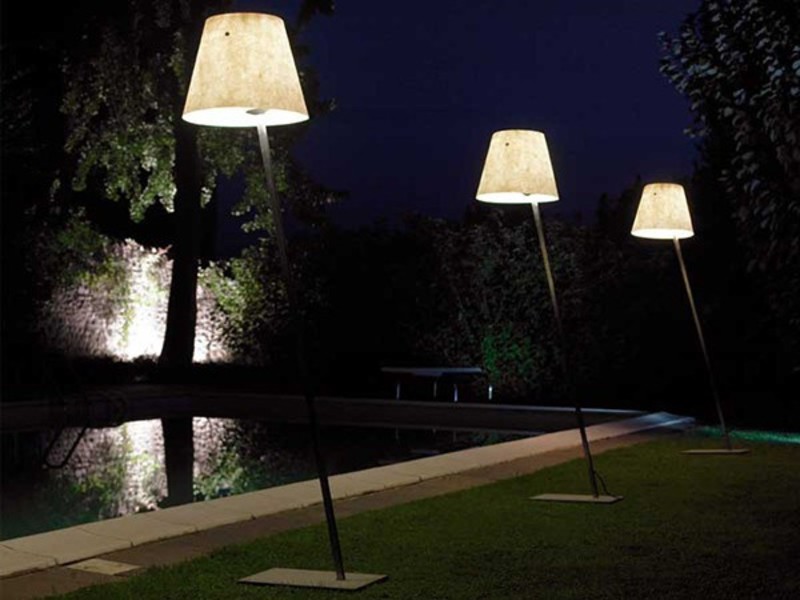 Fountains and water features
Garden installations doesn't have to be limited to just lighting. You can gain some tranquility by installing a fountain or water feature. There are hundreds to choose from, from low cost solutions to the very elaborate and grand. Take your time to shop around for what fits your garden and budget. Just remember that the bigger the fountain or feature, more effort will be need when installing it.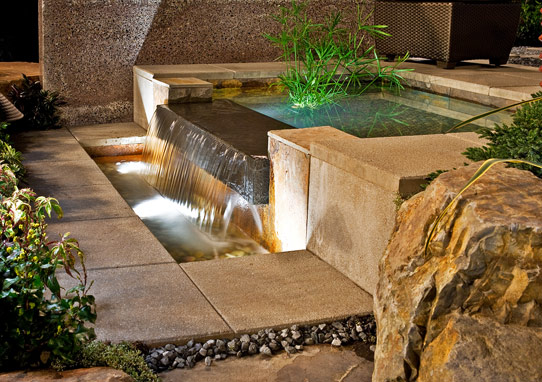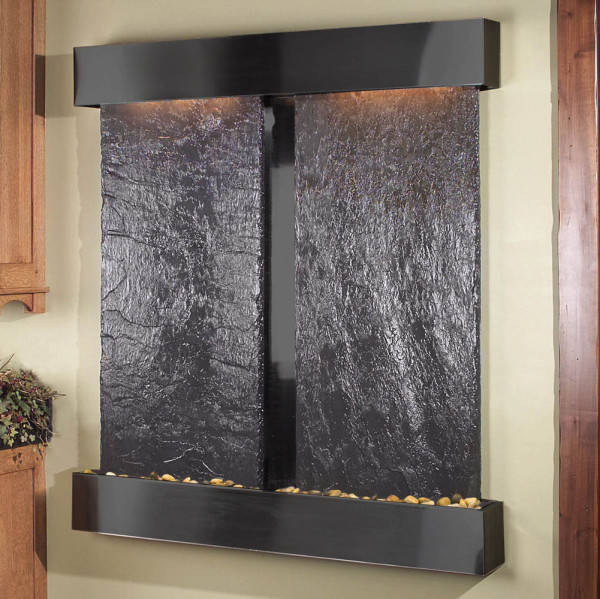 Adding some security
An additional benefit to having professionally installed garden lighting is it can be set up to work as a security measure. No longer do you have to worry about what might emerge out of the dark. You can illuminate any troublesome area of your yard with some floodlights: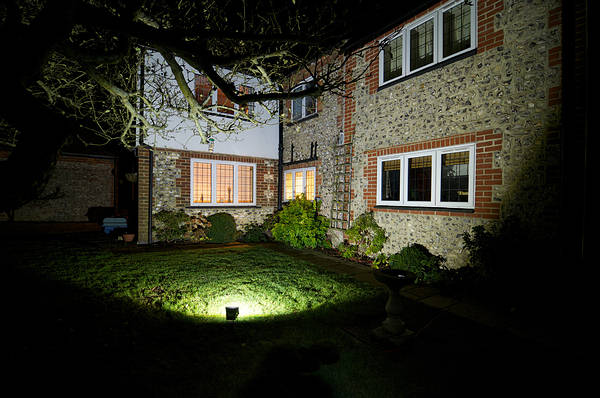 So hopefully this adds some inspiration to your personal paradise plans. Not only will lighting make your outdoor spaces more beautiful, you'll also be able to get more use out of them and enjoy the cool evenings.
Call today and let Electric Express install a bit of aesthetic illumination and security into your outdoor areas.
Images sourced from:
www.latesthomedesign.com,
www.dickoatts.com,
smallbackyardlandscapingideas.com,
www.schubertlandscaping.com,
www.exteriorlightsuk.co.uk,
www.johncullenlighting.co.uk,
www.bebarang.com,
www.architectureartdesigns.com,
www.ramtco.com,
www.tlc-direct.co.uk