The festive season is well and truly upon us, and I'm sure that you're looking forward to taking a well-deserved break at the end of the year – especially if you're going away for the holidays. But if you're going to be away from home, it's a good idea to make sure you've got your home secured so you can come back to a peaceful sanctuary, instead of a disaster zone – or even a crime scene, thanks to a local robbery. So we've got a handy list of ways you can secure your home, so you can spend your holiday away from home, stress-free.
Tips for securing your home before you go away
Save money on electricity costs – switch off and unplug
If you're going to be away from home for an extended period of time – or even if you're just taking a weekend trip interstate – switching off any unused devices is a great way to save money, whilst drastically the risk of any power surges while you're away. As we mentioned last year, many appliances still draw power whilst they aren't being used if they're still being plugged in; so make sure you unplug those unused devices!
Time for a home maintenance check!
Before you pack up and set out on your holiday, it's a great idea to take care of any home maintenance you've been pushing off for the past few weeks or months. It's time to tidy up the house, replace your lightbulbs, check for frayed cords or wires, and even do some yard maintenance! No one wants to come back to a messy home, and it's always a good time to get any broken switches or pressing electrical issues fixed before something happens while you're not there. As an extra bonus, a well-kept house can also be less of a target for burglars, since an unkempt home is more likely to signal that there hasn't been anyone around for a while.
Hire a house sitter
If you're not going to be at home, a house sitter can be the next best thing to help give the impression that no one has left the house – especially if you'll be away for a while. Just remember to make sure that they're trustworthy; you don't want to invite someone who will trash your home instead of treasuring the time they spend there! You can also get them to clean up and take care of simple chores, like taking out the trash and bringing in your mail while you're away. Make sure to leave a list of emergency numbers as well, including your local electrician so that they can deal with any unexpected issues and let you know if anything happens.
Put timers on your electronics
If you can't get a house sitter, consider installing timers on your lights – and even electronics such as your TV, to create some natural noise. This is a great way to make it seem like someone is still home, reducing the risk of your house being a target for burglars. Timers can also help with energy saving, since having the lights on all the time while you're not there is far from energy-efficient. Make sure the timers are functioning well before you leave, and you'll be all set!
Re-route your mail
Having an overflowing mailbox is a huge red flag for anyone who wants to rob your home, as well as being a risk for stolen letters – especially if you have important documents coming in the mail on a regular basis. Consider getting your mail redirected to a friend or family member's home while you are away, especially if you are going to be gone for a month or more. You can also get a post office box, which ensures that your mail will be secure until you come back.
Lock everything up!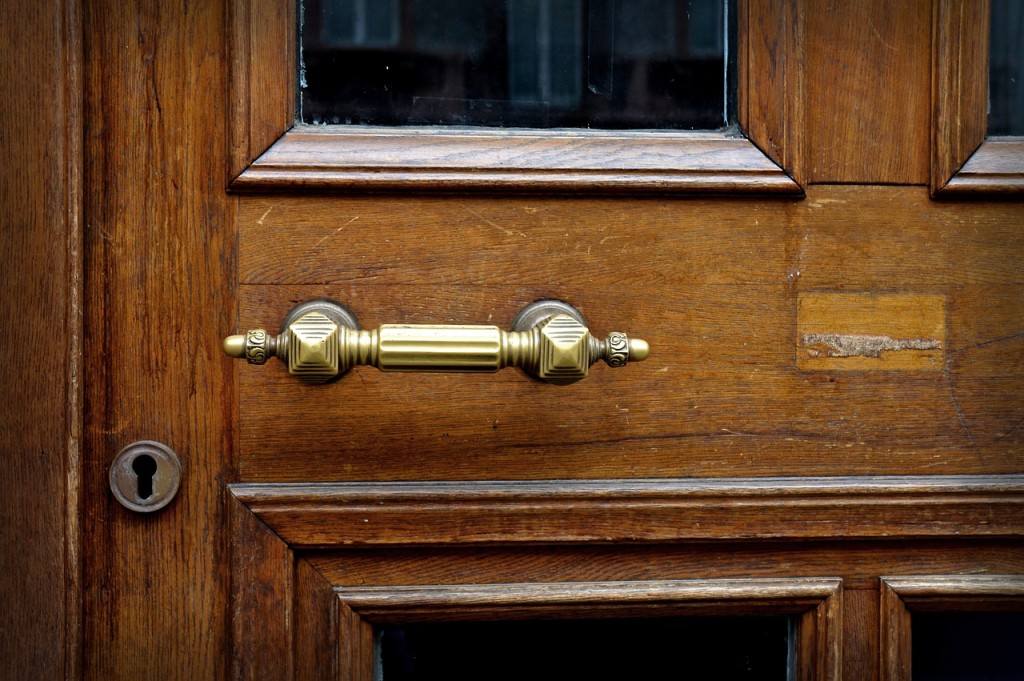 One of the cornerstones of home security is locks and keys. Make sure you lock every door and window before you leave, making sure that doors are deadbolted where possible. Lock up your valuables in a fire-proof safe, and keep the key or combination with you. Don't forget to also move any spare keys you have hidden around or outside the house into a safe, so your home is as secure as possible.
Alarms and Security Cameras
Another great investment or something to check, are safety alarms and security cameras for your home. A good security system is wired up to directly call the police or a security company, and should be checked before you leave. You can even call the company ahead of time and let them know when you'll be away!
Give a shout out to a trusted friend or neighbour
You can also leave a key with a friend who lives nearby, or even a trusted neighbour so they can keep an eye on your home while you are away. This is especially important if you live in an area which is prone to bushfires or even flooding, as they can get in touch with you if anything happens and do their best to mitigate issues in the meantime.
Going on holiday is always a good time, and you shouldn't let home security worries get in the way of enjoying your trip with family and / or friends. With these tips, we hope that you can enjoy your holiday stress-free, knowing that your house is in good hands after taking care of home safety. If you're interested in getting your home checked for any electricity issues, feel free to get in touch with us. As your local maintenance electrician service here in Sydney, we can easily make sure you're ready to enjoy the holiday season!